Jee Shin Wing Chun Uniforms
T-Shirts:
T-Shirts cost $30.00
Jee Shin Wing Chun T-Shirts are made locally in Melbourne.
The t-shirts come in various sizes.
Sizes include 8, 10, 12, 14 S, M, L, XL, XXL.
The front of the t-shirts depict Chinese calligraphy painted by a Shaolin Temple Qigong Master.
The calligraphy translation is:
Left side – Jee Shin Wing Chun
Right side – Shaolin Wu Gong
The back of our t-shirts depict the Company logo.
click on photo to itemise.
Sashes:
Sashes cost $20.00
They are available in various colours.
White, Orange, Green, Blue, Brown, Black, Gold.
Students start with a white sash and the progress to orange, green, blue, brown and black.
The Dan levels start from Gold Sash.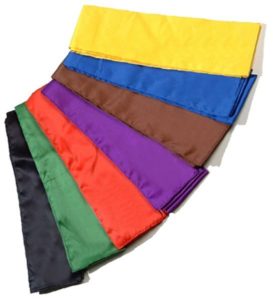 The Individual can purchase their own black Pants or Shorts and training Shoes at any retail shop of choice.
Bank Details:
Account Name: LM Baniecki
Account No: 160 609 855
BSB: 633 000