Wing Chun Kung Fu Masters
Grand Master William Cheung and Master David Cheung are foremost wing chun Master in Australia.
The Cheung Brothers taught Wing Chun to Sifu Garry and Sifu Linda.
Sifu Garry and Sifu Linda have met and interacted with many Masters of Wing Chun.
Sifu Garry and Sifu Linda are the Owners of Wing Chun Kung Fu Greensborough Martial Arts.
Wing Chun Masters in China:
Grand Master Fung Chun,
Master Fung Keun.
Master Lao Chi Kwong.
Master Lun Kai.
Master Kwok Zhan.
Master Mak yi Ming.
Wing Chun Masters in Hong Kong:
Grand Master Yip Chun.
Master Donald Mak.
Master of wing chun in Singapore:
Masters of wing chun in Taiwan:
Grand Master Lo Man Kam, a nephew of legendary Yip Man.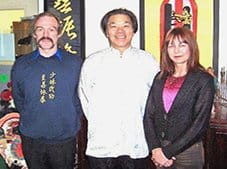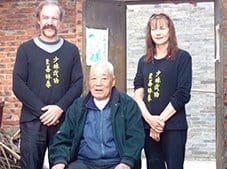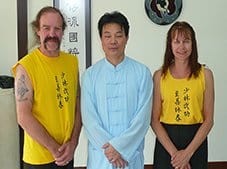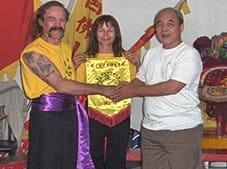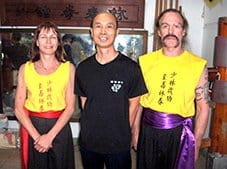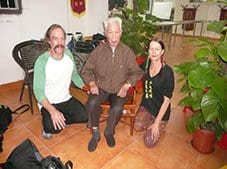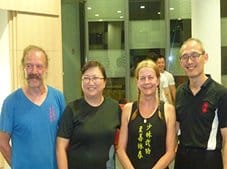 How many Wing Chun Masters have you met?
Linda and I have met Wing Chun Masters in Taiwan, Hong Kong, Foshan, Shunde, Guangzhou, Kulao Village and Singapore.

What is your favorite Wing Chun location in China?
Kulao Village?


Why is Kulao your favorite location?
This is the origins of Pien Sun Wing Chun. The legendary Leung Zhan was born there. Linda and I have learnt this secretive style of Wing Chun from Kulao, created by Leung Zhan.