Medical Qigong Melbourne  Meditation Classes
Qigong in Melbourne teaches Meditation, Breathing exercises and Self Healing techniques.
Qigong classes are conducted in Greensborough by Sifu Garry and Sifu Linda Baniecki.
Qigong, is the study and practice of cultivating vital energy-life force.
Breathing Exercises, Meditation and Self Healing techniques assist in restoring vital energy.
Qigong Balancing Energy
Imbalances occur from negative emotions, stress, anger, anxiety, depression and grief.
The Qi that regulates our entire body must flow unobstructed, like a river.
Qi will become stagnant and prevent the body from being nourished if there are blockages.
If the Qi flows too rapidly, it causes degeneration or exhaustion of the internal organs.
Qigong in Melbourne will show you how to balance these energies and restore optimum health.
There are two types of Qigong healing:
Wai Dan Qigong.
"In movement there is stillness."
Novices first learn physical movements coordinated with breathing techniques.
Movement dispels toxins and cleans the air in our bodies.
The next step is to cultivate the flow of Chi within the postures and breathing patterns.
Nei Dan Qigong.
"In stillness there is movement."
Qigong meditation concentrates on breathing, calmness and balancing Chi flow.
Practicing Qigong will promote Health and boost the Immune System.
There are two styles of Qigong.
Qigong Self Healing
Practice will teach the Individual to Breath correctly and learn how to relax.
Qigong and Tai Chi are excellent forms of exercise to help balance your life style.
Sifu Garry and Sifu Linda will assist:
Persons that suffer from stress and anxiety.
Want dietary advice.
Correct their breathing.
Restore their energy level.
Control temper.
Give Sifu Garry or Sifu Linda a call on +61 401 530 643.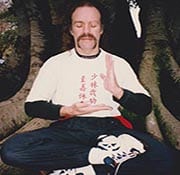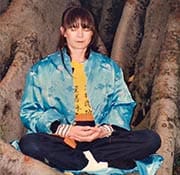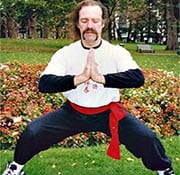 What is Qigong?
Qigong is exercise for the body, mind and spirit.


Where does Qigong come from?
Qigong originates from ancient Tibetan, Indian and Chinese Cultures,
What is the difference between Medical Qigong and Qigong?
Medical Qigong concentrates more theory and understanding on its impact and benefits to the internal organs, lymphatic system, muscles and tendons and muscular skeletal system.


How old is Qigong?
Qigong is between 5000 and 7000 years old.


Is Qigong suitable for the Aged?
Yes. The older we are, the more degeneration and trauma we have experienced.
What does practicing Qigong actually do?
Practicing Qigong will restore the vitality expended throughout life. It can reverse degeneration of the muscles and tendons, increase bone density, improve energy levels, create a happiness and calmness, help to manage stress and much, much more.
How often do you teach Qigong?
There are four 8 workshops during the Year.
What are the costs?
An 8 week workshop costs $120.00 for workers and $105.00 for concession card holders.