Wing Chun Kung Fu for Children
Wing Chun Kung Fu for Children Martial Arts Greensborough is a Kung Fu System popularized by the legendary Bruce Lee.
Sifu Garry and Sifu Linda will help your Child develop leadership qualities, excel in sports and improve confidence.
Your Child will also learn a very practical and efficient self defense system with anti bullying strategies.
Are you interested in seeing your Child / Children develop the above qualities?
Then, this activity will definitely benefit your Child!
Traditonal Wing Chun for Children
Wing Chun for Children in Greensborough, teaches Traditional Wing for Children's aged 8 to 13yr old Children.
There are three Children's Martial Arts classes per week in Greensborough, a northern suburb of Melbourne.
Children will empower themselves to develop Personal Qualities that stand above others, by studying Wing Chun.
Children's Martial Arts
Wing Chun for Childrens Martial Arts teaches kids to not only to kick and punch, but also life skills
Discipline, respect, anti-bullying, participation, listening and concentration skills will improve all aspects of their life.
Sifu Garry Baniecki and Sifu Linda Baniecki from Shaolin Jee Shin Wing Chun are the Principle Instructors.
Sifu Garry and Sifu Linda have been involved in wing chun kung fu since 1986.
Both hold Diplomas in Sports Coaching and Sports Development, specializing in Martial Arts.
Garry Baniecki and Linda Baniecki also have Working with Children Licenses.
Wing Chun Kung Fu was made popular by the Legendary Bruce Lee and by the recent series of Yip Man Movies.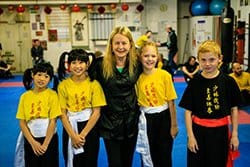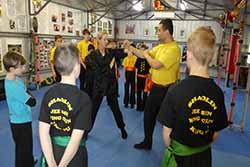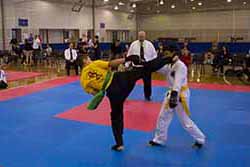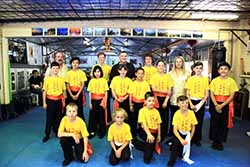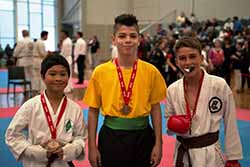 1ST 2 CLASSES ARE FREE