Kung Fu and Qigong Videos
Wing Chun Kung Fu Videos produced by Sifu Garry and Sifu Linda are the interpretations of Jee Shin Wing Chun.
The Wing Chun Videos have their grass roots in Traditional Wing Chun Kung Fu.
NB: Videos are available to Australian and Overseas Buyers.
Wing Chun Kung Fu Greensborough Martial Arts
Videos for sale:
Sil Lim Tao Form – with footwork, drills and hand techniques
To order tai chi videos, call +61 401 530 643
Tai Chi 24 movement, 42 movement and Tai Chi Fan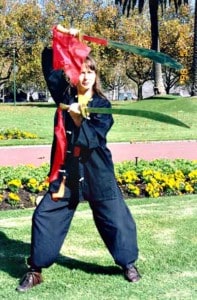 For more information on costs and freight charges, please ring
Sifu Garry or Sifu Linda
+61  401 530 643
Will deliver Australia wide or Overseas
Qigong Training Videos:
Sifu Garry and Sifu Linda have produced a variety of Qigong Training Videos to manage stress, strengthen Immune System,
Dispel Toxins from the body, increase Chi levels, restore vitality of the Internal Organs to reduce sickness and desease.
Click on Training Videos to view Titles.
Ring Sifu Linda on 0435 059 367 to inquire about purchasing.
Bank Details:
Account Name: LM Baniecki
Account No: 160 609 855
BSB: 633 000